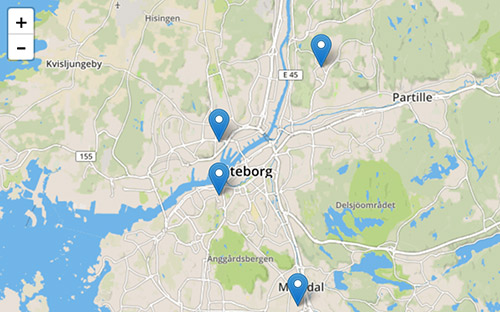 Gothenburg has now four Solidarity Fridges! (and more to come)
The first is located at the Transition Workshop (Omställningsverkstan), at Vegagatan 1. Closest bus stop is Oscar Friedriks kyrka, or tram stop Prinsgatan.
Wednesdays and Fridays 18 - 18:30
Sundays 14 - 14:30
 Also accessible on Bike Kitchen's opening hours
The second is at Kortedala library. Kortedala torg (tram 6,7 or 11)
Opening hours: Mon to Thurs 11-19; Fri 11-17, 
Sat closed; Sun 11-15
The third is at the second-hand shop Kvillehyllan, Kvilletorget 16
Opening hours: Wed and Thurs 12-19; Sat and Sun 11-15
The fourth is in Miljöfyndet, Fullblodsgatan 8A, Mölndal.
Check opening hours at their website or facebook-page
Would you like to have a Solidarity Fridge close to where you live? Contact us! kontakt 'at' solikyl.se